The Curatorial Team
SB2006 is curated by a team of young curators under the artistic direction of internationally recognised curator Fumio Nanjo. With strong links in and around the Asia region, though by no means bound by it, the curatorial team is also working with a selection of internationally based networking curators with expertise in local art scenes or specialist areas of research.
Artistic Director FUMIO NANJO
Fumio Nanjo (b.1949) is currently the Deputy Director of the Mori Art Museum, Tokyo. He is also an art critic and a lecturer at Keio University, Tokyo.
Main achievements include: commissioner of the Japan Pavilion at the Venice Biennale (1997); commissioner of the Taipei Biennale (1998); member of the jury committee of the Turner Prize by the Tate Gallery (1998); co-curator of the 3rd Asia-Pacific Triennial of Contemporary Art (1999); member of the selection committee of the Sydney Biennale (2000); director for the Japan Pavilion at EXPO 2000 in Hanover; artistic co-director of the Yokohama Triennale (2001); a selector of Artes Mundi Prize in Wales, UK in 2004. Also served as an artistic director on several public art and corporate art projects including Shinjuku I-LAND" Public Art Projects (Tokyo/1995), Hakata Riverain Art Project (Fukuoka/1999), Art Project for Obayashi Corporation Head Office (Tokyo/1999).
ROGER McDONALD (JAPAN)
Born in Tokyo, Japan (1971), Roger Christopher McDonald, PhD was educated in the United Kingdom, studying International Politics (BA, Wales), Mysticism and Religious Experience (MA, Kent) and received a PhD in History and Theory of Art from the University of Kent in 2000. He has been based in Tokyo, Japan since 2000. He was assistant curator to Fumio Nanjo for The Yokohama Triennale 2001. He was a co-curator for the major Japanese contemporary art exhibition 'Mediarena', held at The Govett Brewster Art gallery, New Zealand in 2004.
He is Deputy Director of the Tokyo non profit arts collective AIT (Arts Initiative Tokyo) and co-organises its independent study school programme called MAD (Making Art Different), which amongst other courses, offers the first contemporary curating course in Japan. He also teaches on the arts management course of Musashino Art University, Tokyo, as well as is a visiting tutor at Zokei Art University.
SHARMINI PEREIRA (SRI LANKA/UK)
Sharmini Pereira (b.1970) in the UK, graduated from Edinburgh University in 1992 with an MA (Hons) in Art History. She curated her first exhibition in 1994 called New Approaches in Contemporary Sri Lankan Art which was held at the National Art Gallery of Colombo. Between 1996-98, she completed an MA in Visual Arts Administration: Curating and Commissioning Contemporary Art at the Royal College of Art in London.
Since then, she has worked internationally as an independent curator, editor and curatorial consultant across the public and private sector, working with institutions and organisations such as the Queensland Art Gallery, the Imperial War Museum, eyestorm.com, The Royal Academy, The Japan Foundation, Albion, the Hayward Gallery, and the British Council. In 2004-2005 she was the first ACAPA (Australia Centre for Asia Pacific Art) scholar in residence at the Queensland Art Gallery. In 2005 she established the independent publishing organisation, Raking Leaves. She is a Trustee for Bookworks, London and an academic advisor for the Asia Art Archive (AAA), Hong Kong.
EUGENE TAN (SINGAPORE)
Eugene Tan is an art historian, critic and curator. Born in Singapore in 1972, he received a BSc in Economics and Politics from Queen Mary College, London and a MA (Distinction) in Post-War and Contemporary Art from the Sotheby's Institute, London. He also holds a PhD in Art History from the University of Manchester. He has written extensively for many exhibition catalogues as well as publications such as Art Review, Contemporary, Contemporary Visual Arts and Modern Painters. He has been a member of AICA (Association International des Critiques d' Art) since 1999. He was also the curator for the Singapore Pavilion at this year's 51st Venice Biennale.
He is currently the director of the Institute of Contemporary Arts Singapore, LASALLE-SIA College of the Arts.
Curator of 'Telah Terbit' (Out Now): Southeast Asian Contemporary Art Practices During the 1970s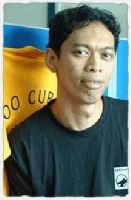 AHMAD MASHADI (SINGAPORE)
AHMAD MASHADI (SINGAPORE)
Ahmad Mashadi is currently Senior Curator at Singapore Art Museum. He was coordinating curator for Home Fronts, a component within the recent 'SENI Singapore 2004', an international contemporary visual arts festival of Southeast Asian and Asian art, featuring over 90 artists from 14 countries and regions. He was also vice-chairman of the curatorial committee for Nokia Singapore Art 2001, a biennial exhibition series developed since 1999, aimed at displaying the latest contemporary art developments in Singapore. He has curated many exhibitions, including 'Landscapes in Southeast Asian Art', 'Visions and Enchantment', and 'Trimurti'.
20 July 2006
Source:www.singaporebiennale.org
List of Networking Curators
Country  - Name - Designation
Afghanistan Said Ismael Noori Independent Curator
Argentina Irma Arestizábal Independent Curator
Argentina Carlos Basualdo Independent Curator
Australia Russell Storer Curator, Museum of Contemporary Art, Sydney
Brazil Helmut Batista Independent Curator / Artist based in Rio De Janeiro
Bulgaria Iara Boubnova Director, Institute of Contemporary Art, Sofia
China Biljana Ciric Independent Curator
China Hu Fang Critic / Writer, Vitamin Creative Space, Canton
China Zhang Wei Director, Vitamin Creative Space, Canton
Cuba Llilian Llanes Independent Curator
Finland Irmeli Kokko Acting Curator, FRAME Finnish Fund for Art Exchange
France Deepak Ananth Independent Curator / Lecturer, Ecole des Beaux-Arts, Caen
Germany Gerhard Haupt Editor, Universes in Universe -Worlds of Art
India Pooja Sood Independent Curator / Consultant
India Suman Gopinath Independent Curator
Indonesia Agung Jenong Curator, Selasar Sunaryo Art Space, Bandung
Indonesia Mella Jaarsma Director/Artist, Cemeti Art House, Yogyakarta
Indonesia Rifky Effendy Curator, Cemara 6 Galeri, Jakarta
Iran Ali Reza Sami-Azar Independent Curator
Israel Michael Levin Curator and Lecturer
Italy Chicca Conti Olivetti Curator
Italy Martina Corgnati Critic / Journalist
Japan Aki Hoashi Independent Curator / Director, ARCUS Project, Tokyo
Japan Endo Mizuki Researcher Korea Hyunjin Shin Curator, Ssamziespace, Seoul
Korea Sunjung Kim Independent Curator
Pakistan Quddus Mirza Art Critic / Artist
Pakistan Salima Hashmi Curator / Dean, School of Fine Arts, Beacon house National University, Lahore
Pakistan / UK Hammad Nasar Independent Curator
Puerto Rico Haydee Venegas Art Critic
Russia Viktor Misiano Independent Curator
UK Tessa Jackson Independent Curator / Founding Artistic Director, Artes Mundi Prize Sharjah / London Hoor Al-Qasimi Curator/ Director of the 6th & 7th Sharjah Biennale
Taiwan Fang-wei Chang Curator, Taipei fine Art Museum
Thailand Gridthiya Gaweewong Director and Co-founder, Project 304
USA Melissa Chiu Director of the Museum and Curator for Contemporary Asian and Asian American Art, Asia Society
USA Tumelo Mosaka Curator, Brooklyn Museum, NY
USA Gunalan Nadarajan Art Theorist and Curator / Associate Dean for Research and Graduate Studies & Associate Professor of Art, College of Arts and Architecture, Penn State University, School of Visual Arts, USA
USA Yasufumi Nakamori Independent Curator
20 July 2006
Source:www.singaporebiennale.org